http://www.ensma.fr/en/
By road
A10 motorway
Exit 28 on the A10 motorway (Paris-Bordeaux) is 2 minutes from ISAE-ENSMA.
Address and GPS location data
1 Avenue Clément Ader - 86360 Chasseneuil-du-Poitou
Latitude = '46.660617'
Longitude = '0.361485'
By train
Futuroscope-TGV train station
Eurostar to Lille or Paris then TGV right to Futuroscope-TGV train station. Direct route from many towns and cities on the high-speed TGV train.
More information:
http://www.raileurope.co.uk
Poitiers train station
Poitiers station is 20 minutes drive away from Futuroscope. Getting into Futuroscope is easy by public transport (buses lines 1 and E) operated by Vitalis (
http://www.vitalis-poitiers.fr/
) or taxis.
By plane
Poitiers airport
Direct route from London-Stansted and Edinburgh operated by Ryanair. New for 2014: direct route from Shannon (IRL) operated by Ryanair. Direct route from Lyon and European cities operated by HOP and Air France. More information:
http://www.poitiers.aeroport.fr
Taxis are available from Poitiers-Biard airport to Futuroscope. Journey time approx. 10-15 minutes.
Tourism in Poitiers :
As the regional capital and a university city, Poitiers can boast a heritage of 2,000 years of history that is interwoven into its present urban landscape. Surrounded by the rivers Clain and Boivre, the promontory of Poitiers welcomes its visitors in a historic centre of great character, embellished by the presence of an exceptional number of monuments that evoke its rich medieval past.
Poitiers is the perfect combination of a prestigious ancient heritage and remarkable contemporary buildings. The modern buildings have been designed so as not to clash with the ancient ones. You can see that in the city centre the contemporary constructions dialogue harmoniously with the architecture of the previous centuries.
Now even more open to pedestrians, the city centre has been renewed by numerous developments that enhance the urban setting, the squares and the façades. An invitation to stroll through its streets and let its heritage reveal itself at your walking pace.
Lovers of city rambles will enjoy discovering the picturesque narrow streets of the city, the half-timbered houses and everything that adds to the particularity and charm of this city of character. To be sure of discovering the principal gems of the city's heritage, let yourself be guided by the "Poitiers pas à pas" (Poitiers on Foot) circuits. And to discover other attractions, don't hesitate to explore other streets that branch off your route.
http://uk.poitiers-tourism.com/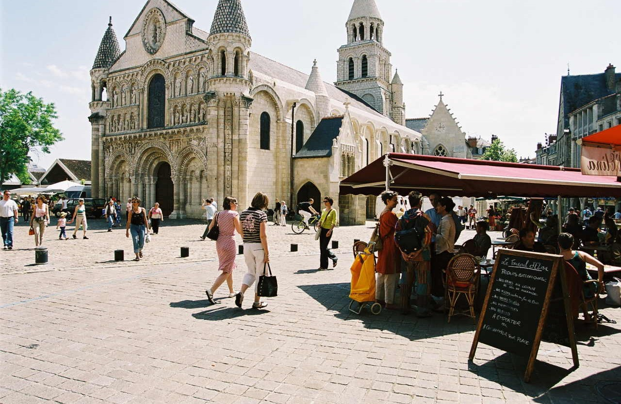 The leisure park FUTUROSCOPE :
Absorb the fantastic, fun and fairy-tale Futuroscope atmosphere with over 25 original experiences waiting for you in our stunning attraction theatres, as heart-thumping adventures, outrageous thrills, mind-blowing journeys, the fairy-tale evening show and fascinating attractions deliver delights to suit all tastes and ages!
http://en.futuroscope.com/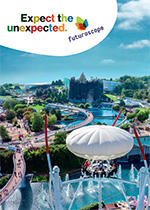 For your information: the leisure park Futuroscope is open on September 29th, 30th and the week-end.